Diploma in 3D Animation and Graphics
New- horizon
The Elumalai Polytechnic College has proudly introduced "3D Animation and Graphics" as 3 years full time Diploma course from the academic year 2014-15. The course has been approved by AICTE and run as per the norms of the DOTE, Tamilnadu. The syllabus is designed so as to meet the industry standard and will be taught with updated software in a high-end computer lab. The diploma in 3D Animation Graphics contains six semesters (3years) in which the major areas like BASIC ENGG, DESIGNING, ANIMATION & VISUAL EFFECTS are covered. The course is designed by the experts from Anna University, Lead Animation industry technicians and higher leveleducationalist. This extensive course in varied Multimedia technologies trains you to design and develop various print materials, Web pages, 2D animations, matte paintings, 3D models, Motions Graphics, Animation, Editing, and advanced visual effects.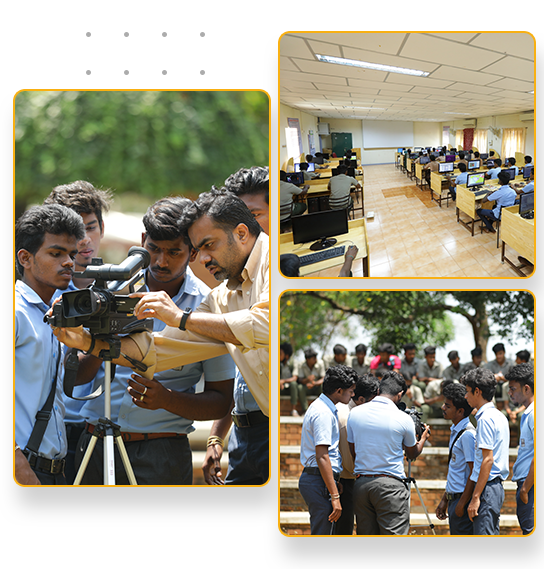 Why to Study Animation in EPTC
The Media field has various technicalities involved in it, right from graphic designing to creating visual effects and audio video editing. Understanding all the technicalities is necessary to have a sparkling career in the media industry.
EPTC Provide an optimal environment that enables students to accomplish the objectives of their course of study. We provide a wealth of industry-standard equipment, software, tools and machines that aids in par real-time work practice. This courses in the Design and Digital Media field that are designed to impart every important skill for students to reach great heights in the field of study.
Course special features
Unique & focused syllabi
Spacious Drawing hall
Cell animation lab
Chroma studio
High configuration computer labs
English communication skills
Digital training materials
Latest updated software
In campus industrial training
Multiple career profile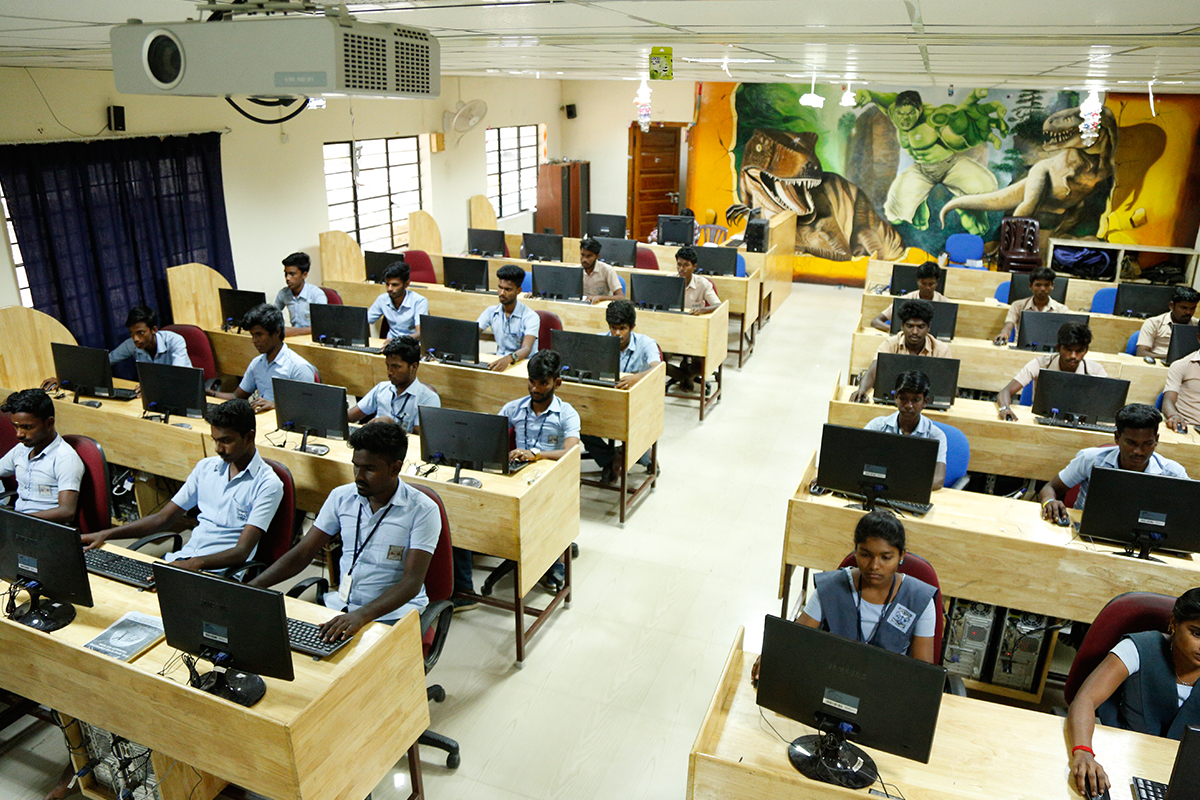 We are Validating and Uploading your Data.

Please Wait...