Diploma in Electronics and Communication Engineering
Electrical and Electronics Engineering is the only branch where a Diploma holder can get vast experience to reach a highest level, in Government / PVT sectors – if the one is joined in any sector with in time. ECE Diploma student can be an Entrepreneur after getting small period of experience in any Electronic company. An Electronics Diploma engineer can easily troubleshoot / repair the Electronics household appliances if the one is undergone training is any Electronics company.
They can able to services and design the new appliance Audio amp, LED TV, Washing machines, etc. Exposure on emerging technology is mobile phones are taught in ECE department which opportunities relevant in companies. Programming like embedded, Adriano, VLSI, PLC can be easily & clearly learnt by the student which is widely used in modern automated industries. Hobby electronics, circuit designing and simulating, Arduino programming and embedded programming can be learnt by our students at their home itself with the help of cloud labs under skill training programme. Additionally given to students in their leisure weekends. Fully digitalized class rooms and well-equipped lab facilities in our college. Girls student have 200% placement opportunity in ECE department.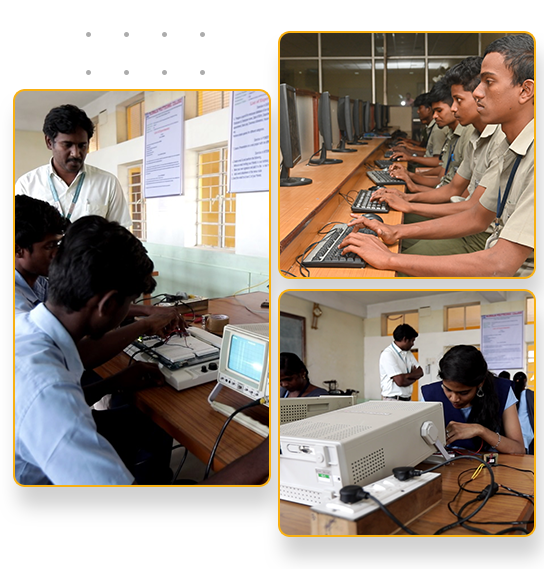 Some of the in-house lab facilities available are
All the labs are well equipped to impart good practical training to the students.
Features
Embedded systems (Embedded Systems are one of the leading specializations in the field of Electronics and Communications)
VLSI (It is the most widely used technology for Integrated Circuits (ICs), Microchips, and Component designing)
Wireless Communication (Satellite Communication, Microwave Communication, Radio Communication and Mobile Communication)
Robotics
Digital Image Processing
Analog and Digital Electronics
Internet of Things
Artificial Intelligence and Robotics (AIR)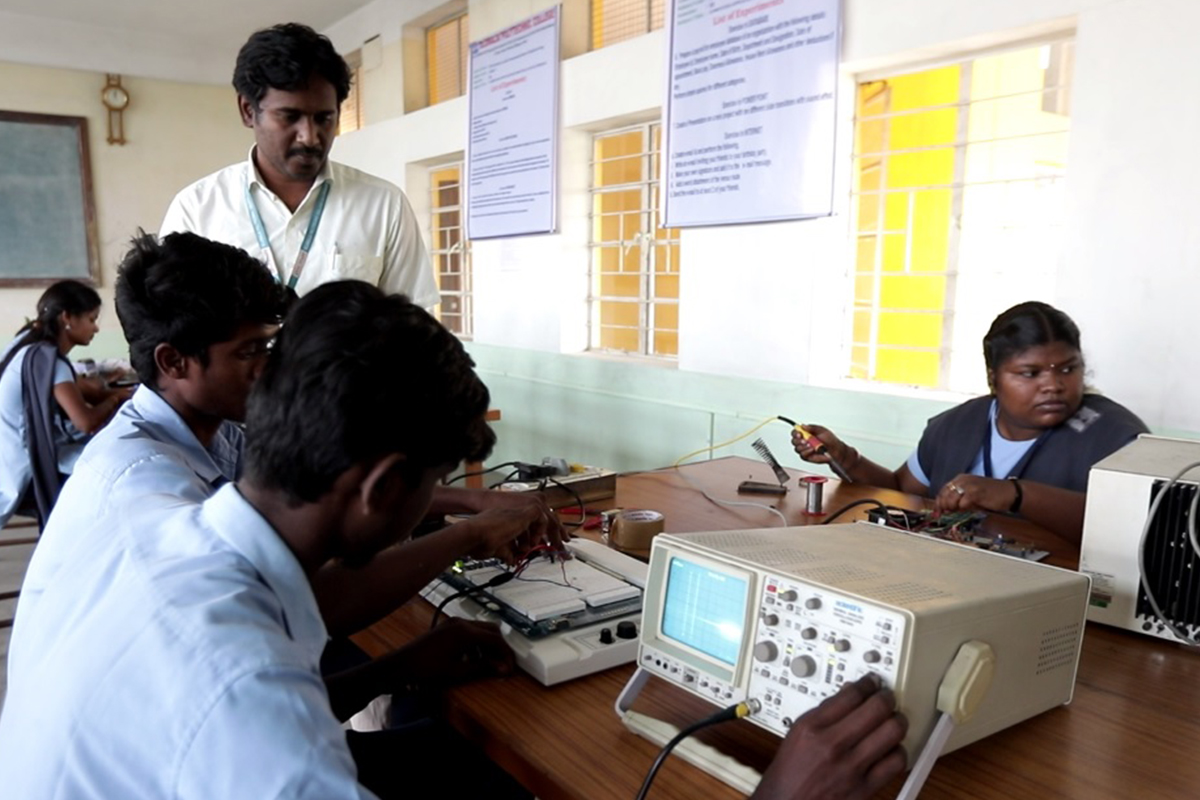 Government Sector
---
ISRO (Indian Space Research Organization).
ECIL (Electronics Corporation of India Limited).
BARC (Bhabha Atomic Research Center).
DRDO (Defense Research and Development Organization).
BEL (Bharat Electronics Limited).
DERL (Defense Electronics and Research Laboratory).
BHEL (Bharat Heavy Electricals Limited).
HAL (Hindustan Aeronautics Limited).
Railway Departments
Private Sector
---
Intel Corporation.
Samsung Electronics.
Texas Instruments.
Phillips Semiconductors.
Hewlett-Packard (HP).
International Business Machines Corporation (IBM).
Cisco Systems.
HCL Technologies.
We are Validating and Uploading your Data.

Please Wait...