Diploma in Electronics and Communication Engineering
With the evolution of technology, Electronics and Communication has become an essential discipline that is required by every other industry.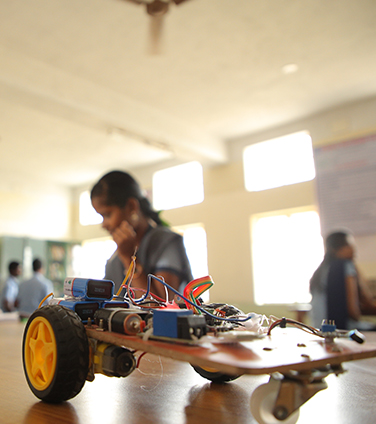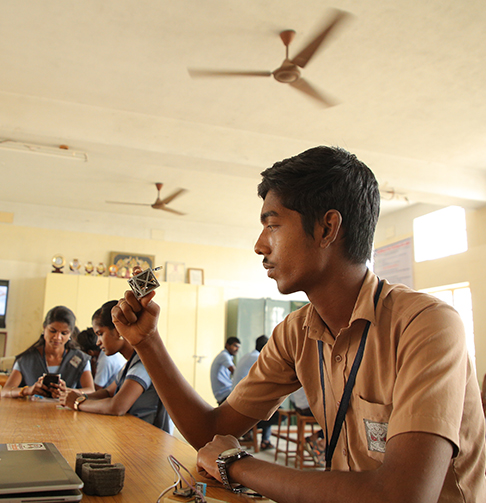 Some of the in-house lab facilities available are
All the labs are well equipped to impart good practical training to the students.
Features
Embedded systems (Embedded Systems are one of the leading specializations in the field of Electronics and Communications)
VLSI (It is the most widely used technology for Integrated Circuits (ICs), Microchips, and Component designing)
Wireless Communication (Satellite Communication, Microwave Communication, Radio Communication and Mobile Communication)
Robotics
Digital Image Processing
Analog and Digital Electronics
Internet of Things
Artificial Intelligence and Robotics (AIR)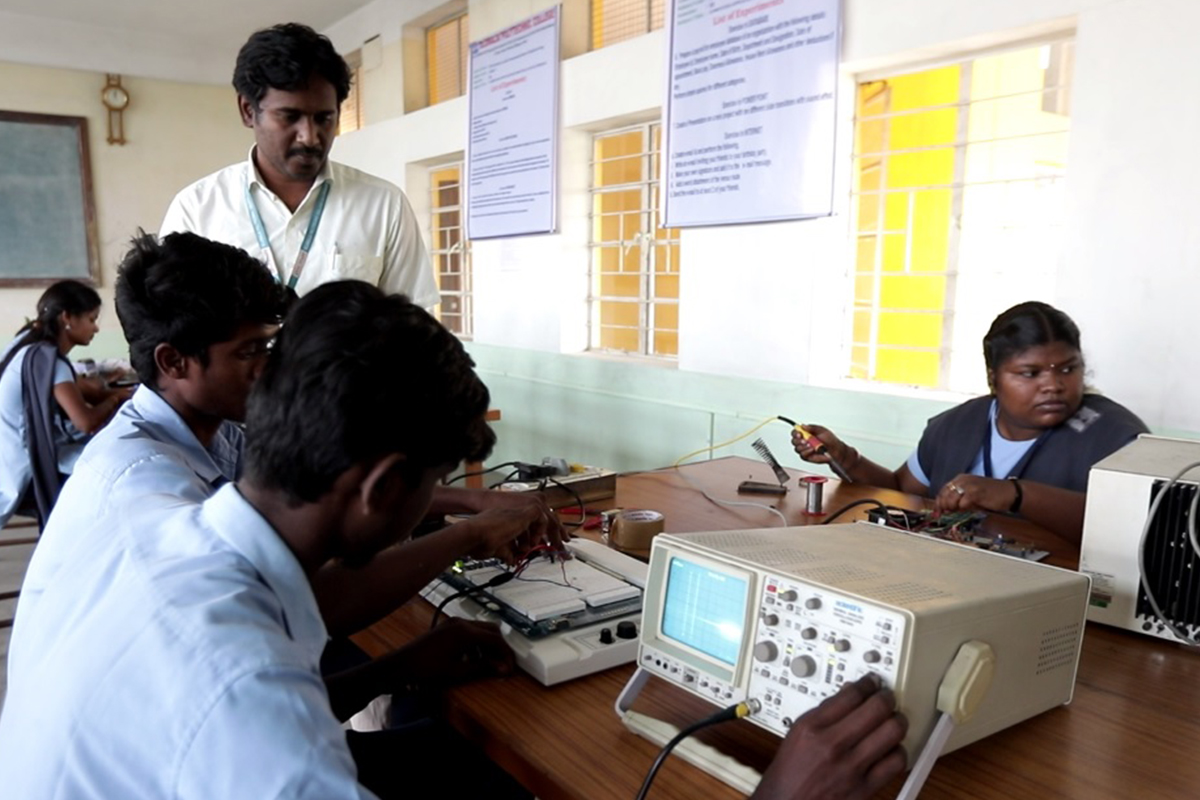 Government Sector
---
ISRO (Indian Space Research Organization).
ECIL (Electronics Corporation of India Limited).
BARC (Bhabha Atomic Research Center).
DRDO (Defense Research and Development Organization).
BEL (Bharat Electronics Limited).
DERL (Defense Electronics and Research Laboratory).
BHEL (Bharat Heavy Electricals Limited).
HAL (Hindustan Aeronautics Limited).
Railway Departments
Private Sector
---
Intel Corporation.
Samsung Electronics.
Texas Instruments.
Phillips Semiconductors.
Hewlett-Packard (HP).
International Business Machines Corporation (IBM).
Cisco Systems.
HCL Technologies.
We are Validating and Uploading your Data.

Please Wait...
Contact Us